Removal of unwanted lesions
Angiofibroma

An angiofibroma is a benign growth that can appear in adults and found most commonly on the nose. It is often a cosmetic concern. Removal consist of injecting a local anesthetic followed by a simple surgical procedure.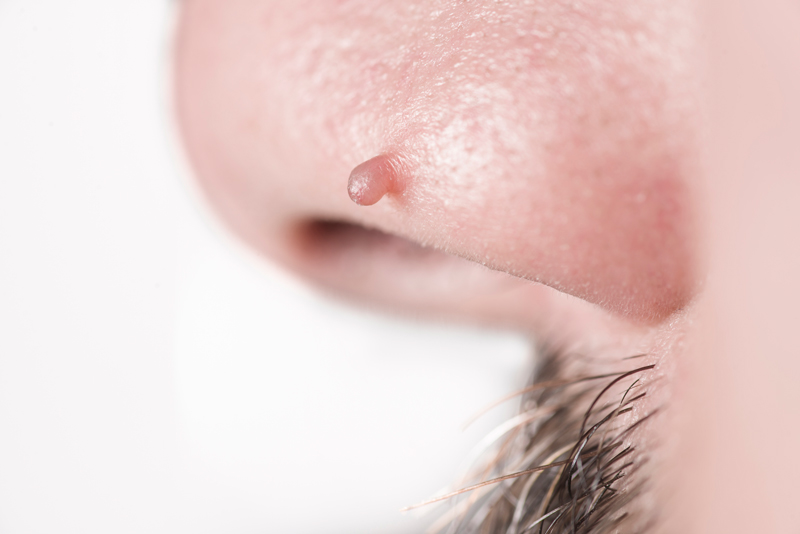 Epidermoid Cyst
An epidermoid cyst is the most common cutaneous cysts found on the skin. It is often localized on the face and upper torso. Epidermoid cysts are benign but can become inflamed if they are compressed. I have developed a surgical technique to remove them while minimizing the scar!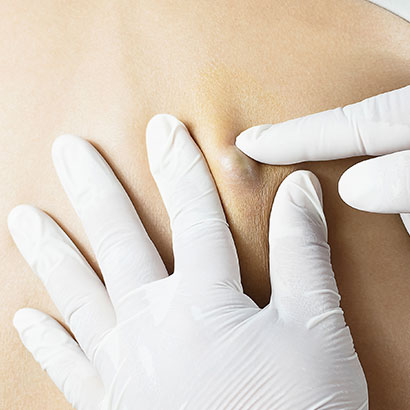 "Maturity spots" or Seborrheic keratosis
Seborrheic keratosis are extremely common and benign. They start appearing during the fourth decade of life. Individuals find them itchy. They can be treated with liquid nitrogen. The thicker ones require a simple but efficient procedure using a "hot needle" or a small blade. Treating the seborrheic keratoses on your face gives you a youthful appearance instantly!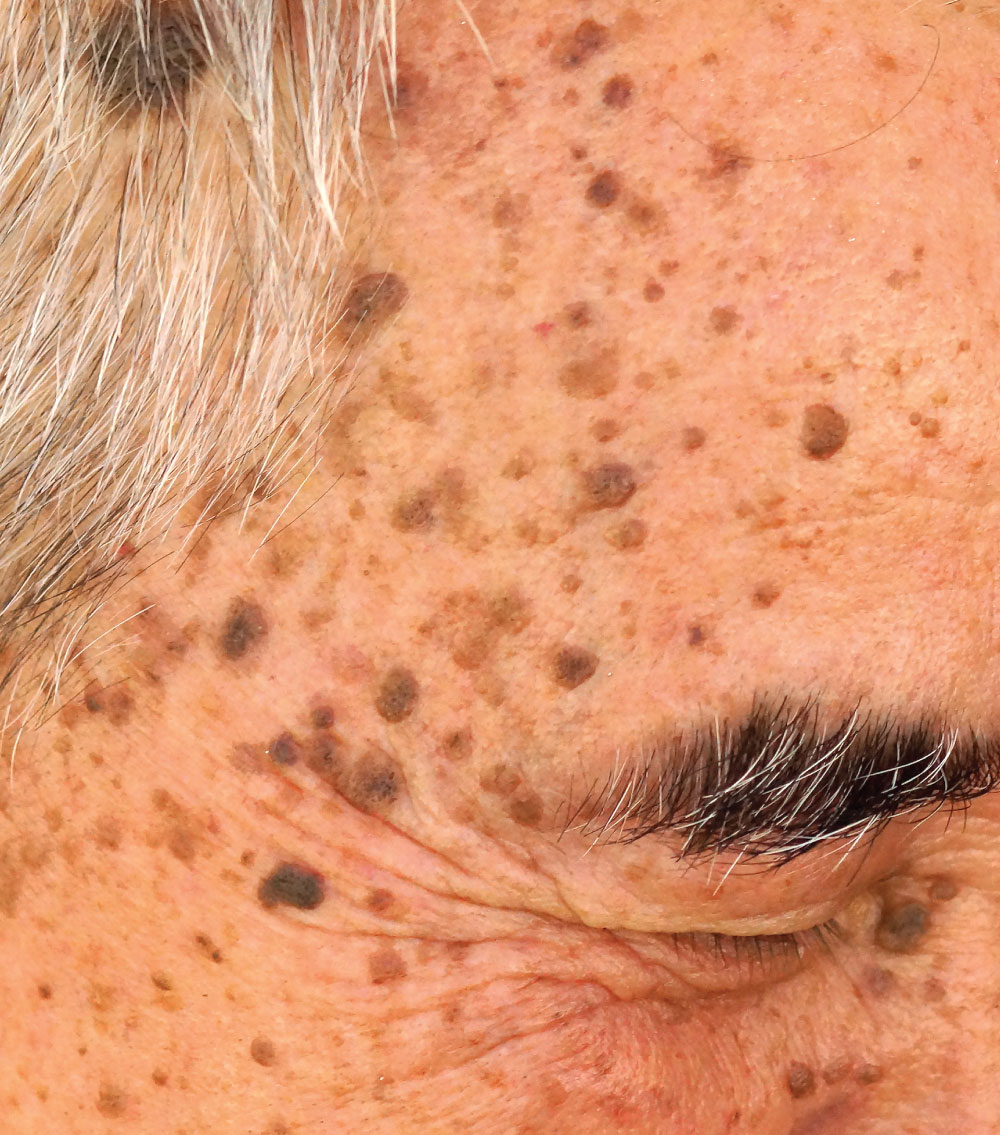 Moles or Melanocytic nevus
"Moles" are present in early childhood and usually reaches a peak during the third decade of life. There are congenital ones which are present at birth or appear shortly after birth and the acquired type. The congenital melanocytic nevi often have terminal hairs. They can be removed for cosmetic purposes especially on the face.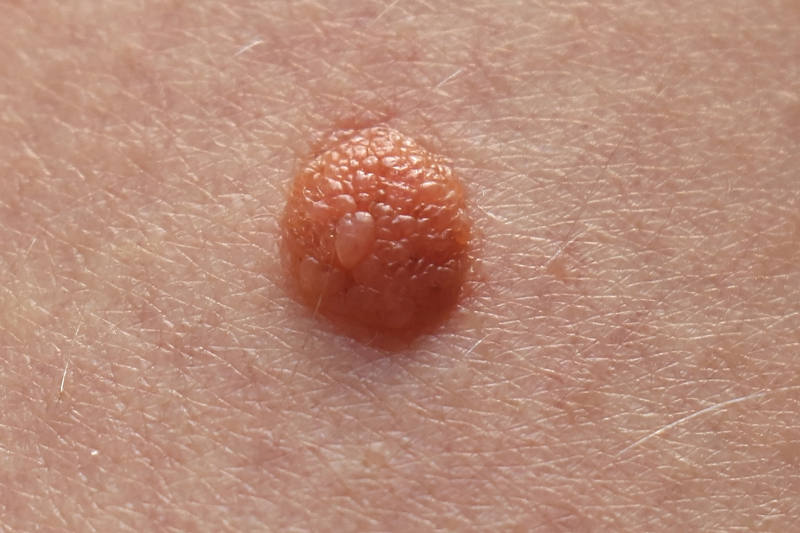 Pilar Cyst on scalp
Pilar cysts also called trichilemmal cysts are found on the scalp. They can be solitary but often they are multiple. Patients report they can be irritated when brushing their hair. They are easily removed in my surgical suite.
Sebaceous gland hyperplasia
Sebaceous gland hyperplasia are enlargement of the sebaceous glands. They appear with age and they are predominantly found on the forehead and central face. They are often mistaken as skin cancers.
Skin tags or Acrochordons
Axilla (underarm)
Eyelids
Neck
Skin tags are soft skin to brown colored papules that are predominantly localized to the neck, armpits and sometimes on the eyelids. They are benign but definitely a cosmetic concern. The most efficient treatment is to surgically remove them.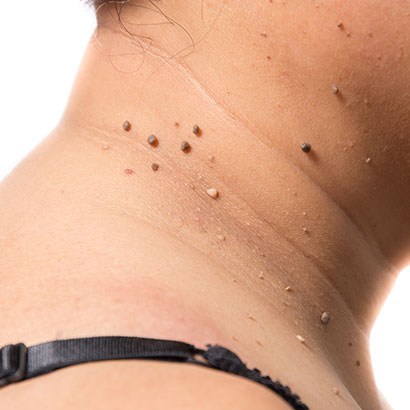 Vascular lesions
Cherry angiomas are acquired proliferation of vessels. They usually appear during the third decade of life or later. They are benign.
RED VESSELS (TELANGIECTASIA, SPIDER ANGIOMA, CHERRY ANGIOMA)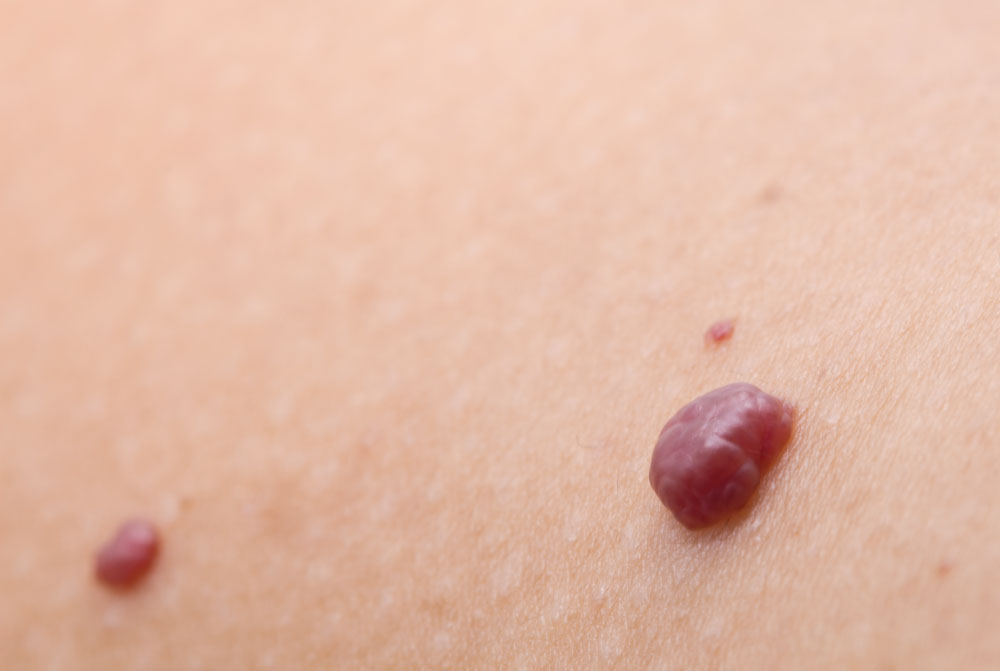 Skin Cancer
Prevention
Limit sun exposure between 11am and 4pm.
Use wide-brimmed hat.
Try to plan activities in the shade.
Use a broad-spectrum sunscreen SPF 30 (sun protection factor) or higher. Reapply every 2 hours and after swimming. Use SPF 30 lip balm.
Wear sun protection clothing UPF50+ (UV protection factor).
AVOID Tanning Beds which emit harmful UVA and are designated as "carcinogenic to humans" by the World Health Organization since 2009.
Self Assessment of moles and skin cancer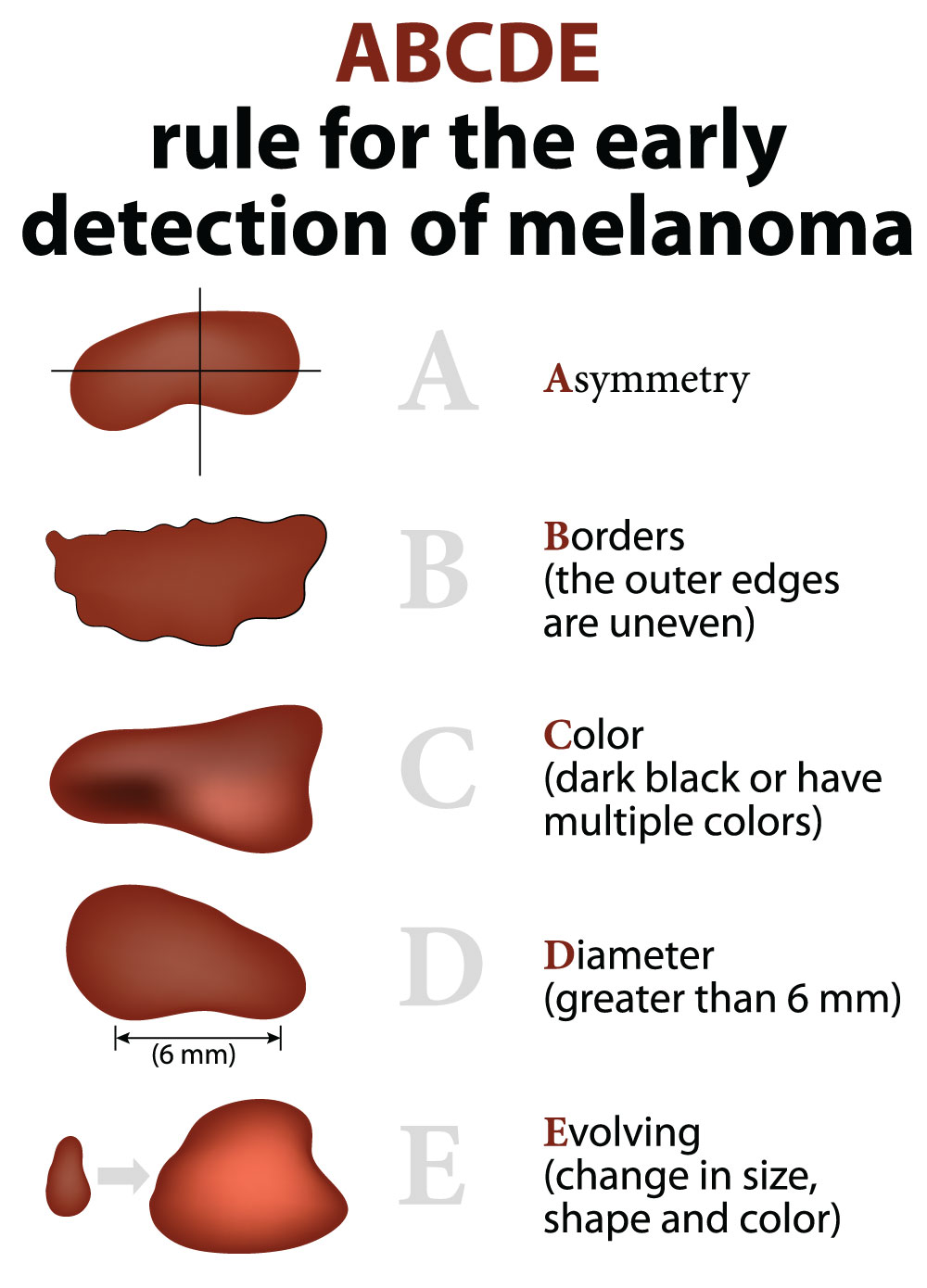 Actinic Keratosis
Actinic keratosis are found on sun-exposed areas.  They are often red and rough to touch.  Actinic keratosis are a sign of sun damage which increased the risk of skin cancer.  They can be treated with cryotherapy, topical field treatment (5-fluorouracil cream, imiquimod cream etc.) including Photodynamic Therapy.  Photodynamic Therapy is now offered at my Bruyère Dermatology Clinic. Sunscreen and other sunprotective measure are key!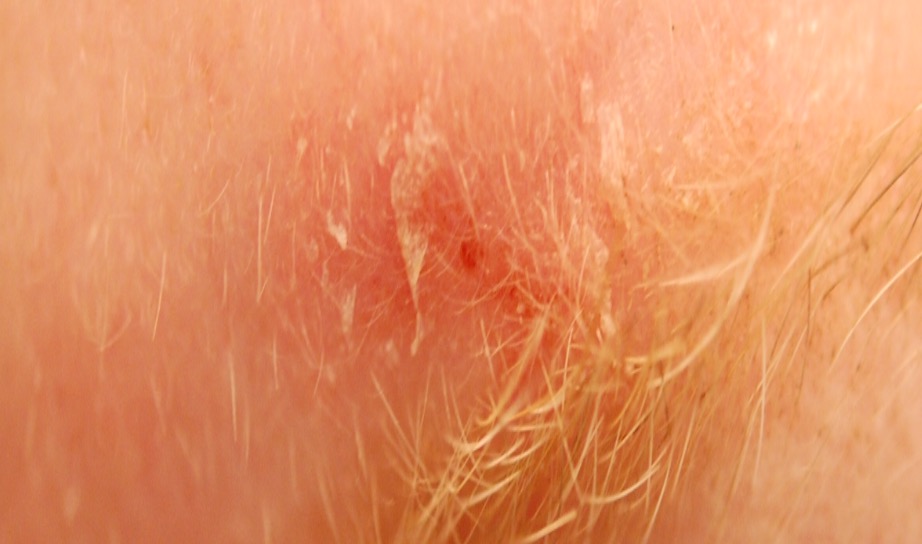 Basal Cell Carcinoma
Squamous Cell Carcinoma
Bowen's disease
Malignant Melanoma
Dyplastic nevus or Abnormal mole