What is coolsculpting® ?
The Coolsculpting® fat-freezing procedure is the only FDA-cleared, non-surgical fat reduction treatment that uses controlled cooling to eliminate unwanted fat. There is no downtime, no surgery, and no anesthesia!
Coolsculpting® is now offered at TWO LOCATIONS to better meet your needs: Bay Street Salon & Spa and Bruyère Dermatology Clinic !
Coolsculpting® Freezes & Eliminates Stubborn Fat
---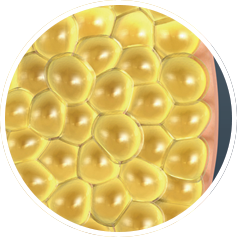 Many of us have stubborn fat despite diet and exercise.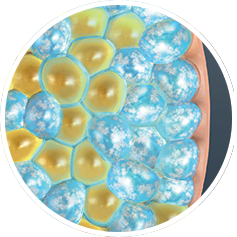 CoolSculpting® technology uses controlled cooling to target and kill only these fat cells.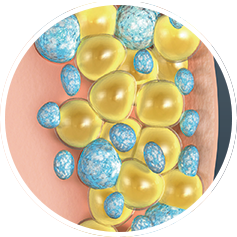 In the weeks to follow, your body naturally processes the fat and eliminates dead cells.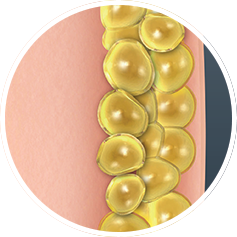 CoolSculpting® results are long term,* because treated fat cells are gone for good.
The CoolSculpting® procedure is the world's #1 non-invasive fat-reduction procedure.*
It's an innovative way to contour your body by freezing unwanted fat away with no surgery or downtime. With more than 3.5 million CoolSculpting® treatments performed worldwide, people everywhere are getting a better view of themselves, thanks to the one-of-a-kind CoolSculpting® procedure.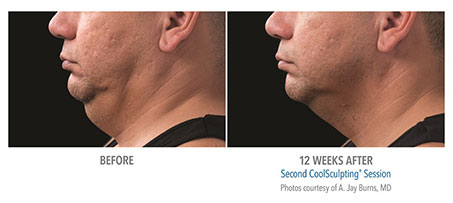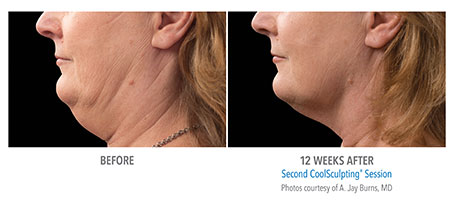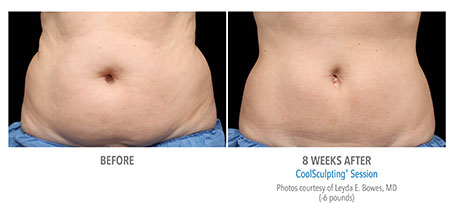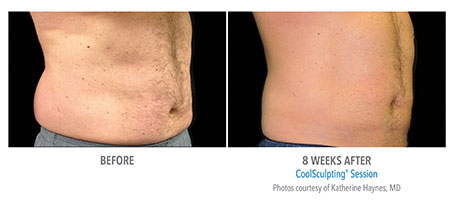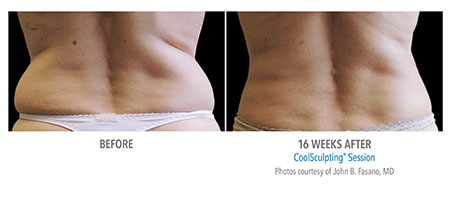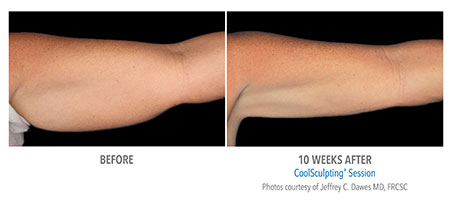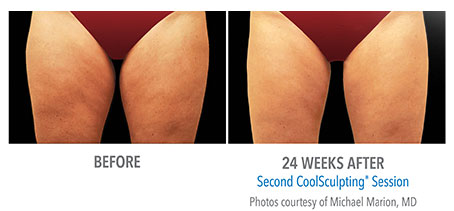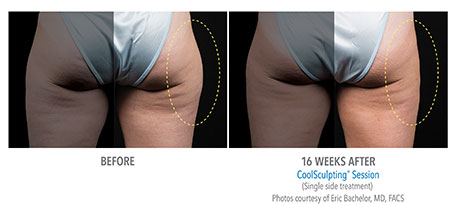 "CoolSculpting with Dr. Lacroix was an amazing experience. Dr. Lacroix took the time to outline the procedure in detail making sure I knew what to expect. She was professional, knowledgeable and caring. Her staff were friendly and made sure I was comfortable throughout my treatment. Immediately following my treatment I was able to return to my routine with no problems at all. It has been two months and I am seeing amazing results! My clothes fit better and I feel more confident. I would highly recommend this treatment."
Karlie , Ottawa, ON